Description
convert modular sofa | design simon morasi pipercic
Convertis a modular seating system providing various combinations of arranging compositions in space. It is also flexible within its structure and can be modified in time. Changing the positions of seating modules, fixed backrests or the ones with a mechanism and platform for storage, offers a variety of different possibilities applicable both for households and public spaces. Essentially discreet in its shape, through disposition of structural elements, selection of material and several types of cushions, the system changes its character and function depending on the user's preference.
---
structure: mulitlayer plywood
suspension: elastic fabric, elastic webbing
seat cushion: hr foam
support: hr foam
legs: metal
finish: coated
upholstery: fabric / leather
decorative: cushions feather
plateau: wood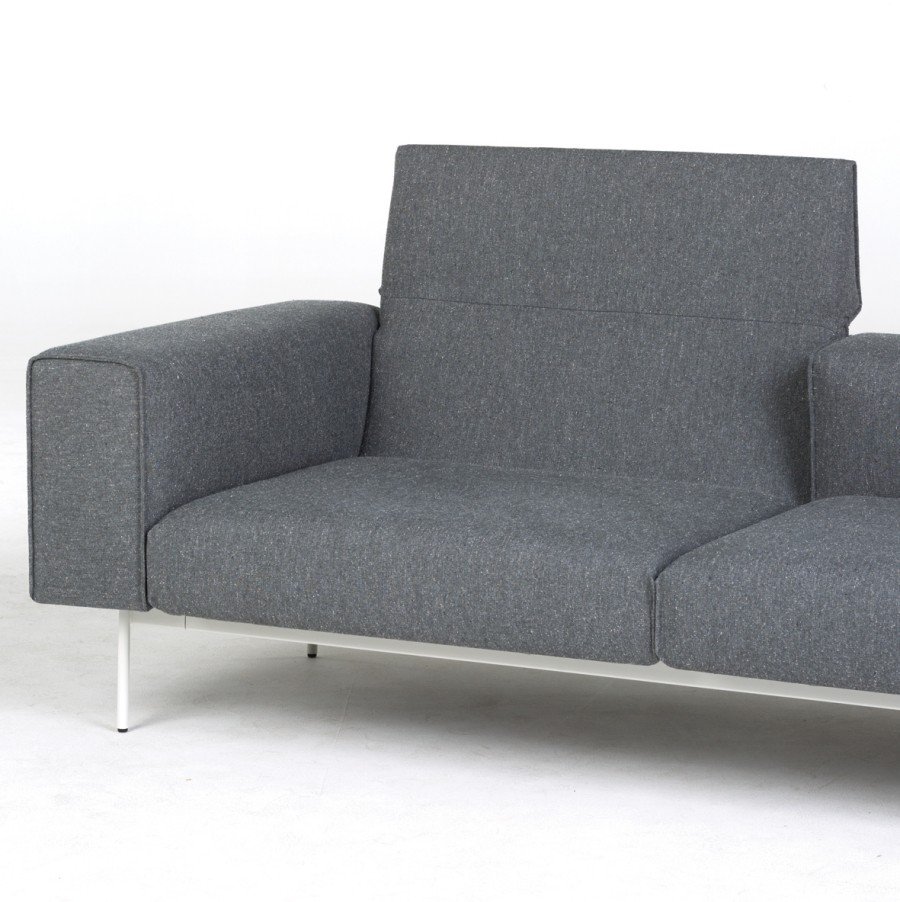 dimensions: Convert is a modular seating solution. You may order this sofa in many different combinations. In order to see all sizes and combinations please click here.
designer
 Simon Morasi Piperčić
 Simon Morasi Piperčić was produced February 1, 1985 in Croatia and developed at Industrial Design department of School of Design in Zagreb and ECAL in Lausanne, Switzerland.
With an approach to design characterized by a clear inquisitiveness for products, industry and processes, Simon Morasi Piperčić works on various projects ranging from product, spatial, set design and installation to art direction and strategic consultancy. The provided services are characterized by simple and relevant design approach which endeavors in always offering innovative and strong solutions based on methodical process. What turns him on the most, is creating new typologies of objects based on unresearched and unseen needs.
Beside running his own studio, Simon is involved in several other projects. In '09, alongside Vedran Kolac, he initiated project MOE – a range of light and video augmented modular constructions. MOE made the scene out of music on various events all over Europe, won several design awards and was published in a number of renowned design magazines. In the beginning of '14, furniture brand SPHERA appointed him as a creative director, with main responsibility for office and kitchen systems development.
---
collection
  Prostoria Founded in 2010 in Croatia, Prostoria delivers functional furniture with beautiful aesthetics.
Prostoria's vision is to create upholstered furniture that will enrich your everyday home and work interactions. The form of Prostoria products thus follows its function, while they treat aesthetics as an essential human need.
At Prostoria, people are creating for people, researching, exchanging ideas and knowledge of craft, employing technology and materials – all this to express the passion and the heritage of each of us.